Comprehensive Range of Scaffolding for all the
Gold Coast and Brisbane
At CanDo we recognise the value of customer service and give the following
commitments to our clients: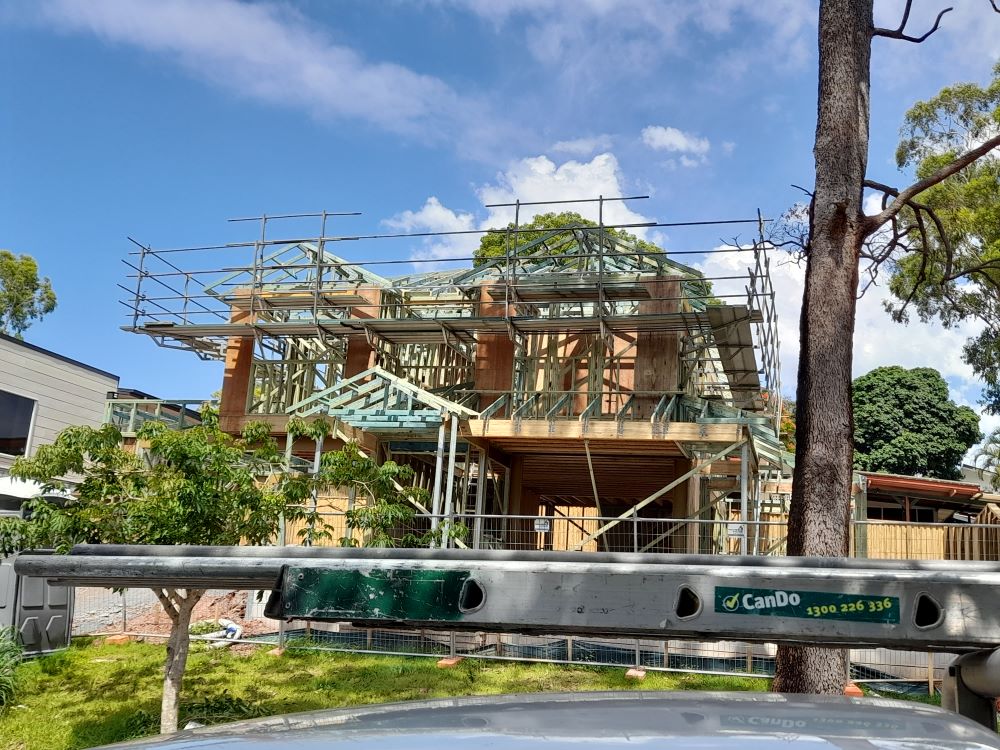 Scaffolding Hire and Height Safety Products
CanDo provides a comprehensive range of scaffolding hire and height safety solutions. If you're on the Gold Coast, Northern Rivers or Greater Brisbane area we can help you.

Our hire service is available to the residential, low rise multi residential and light commercial building industries. We also can provide customers with height safety, fixed scaffolding hire and mobile scaffolding hire.

Further to our scaffold hire services we provide a consultation service to all clients. This consultation service means that you get the best solution at the right price. It also ensures that the solution we give you meets Work Place Health and Safety Regulations.
Our safety Hire services include:
Our Scaffolding Service Includes:

Delivery to your Site

Assembly of Scaffolding

Pick Up & Removal
Scaffolding Hire Services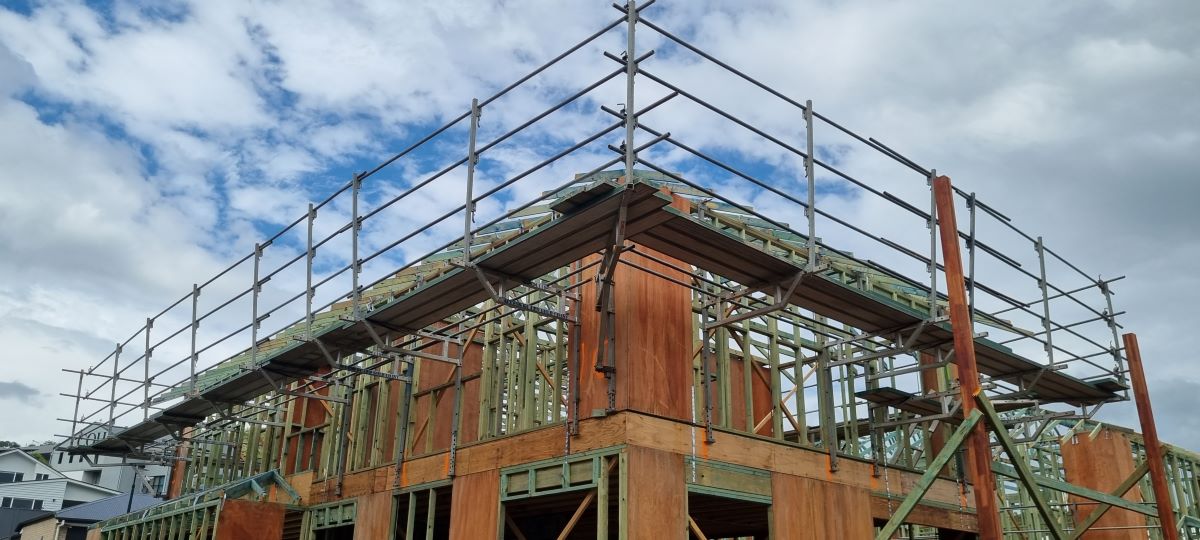 Hang On Platform
CanDo's Hang on Working Platform can be installed on a wide range of construction forms including timber frame, steel frame and concrete tilt slab.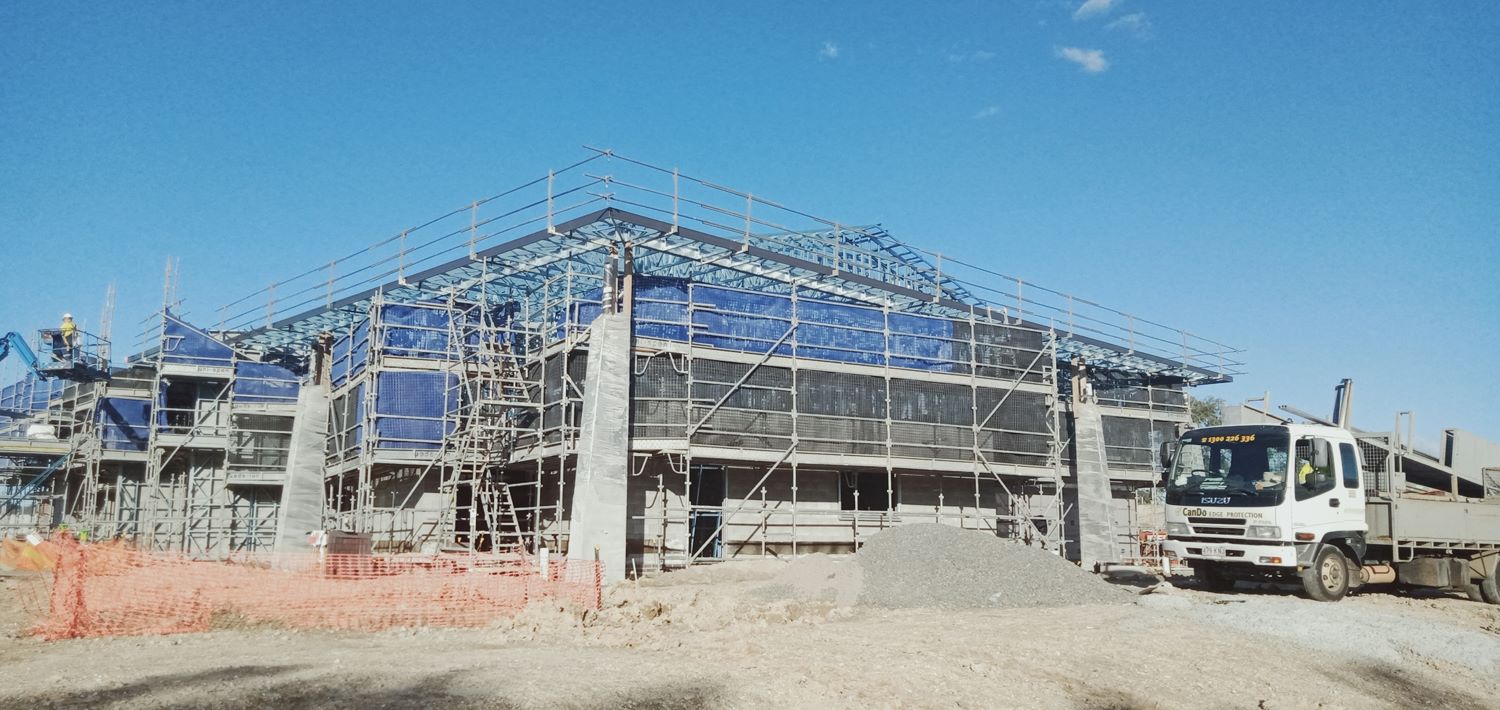 Residential Edge Protection
CanDo offers a comprehensive range of roof edge protection systems. Our systems cater for various types of roof construction with a large range of mounting brackets.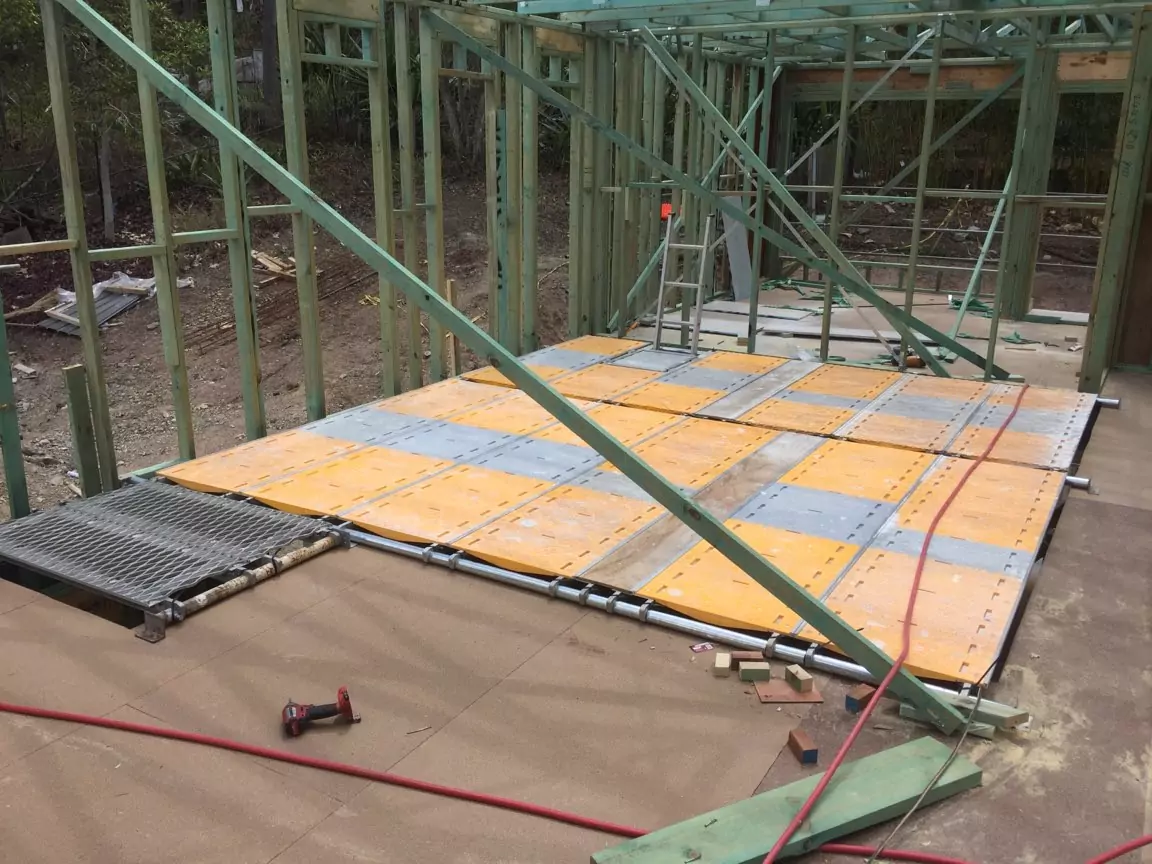 Void Protection Platforms
Our void protection system supports and compliments our range of scaffold supplied and installed by CanDo.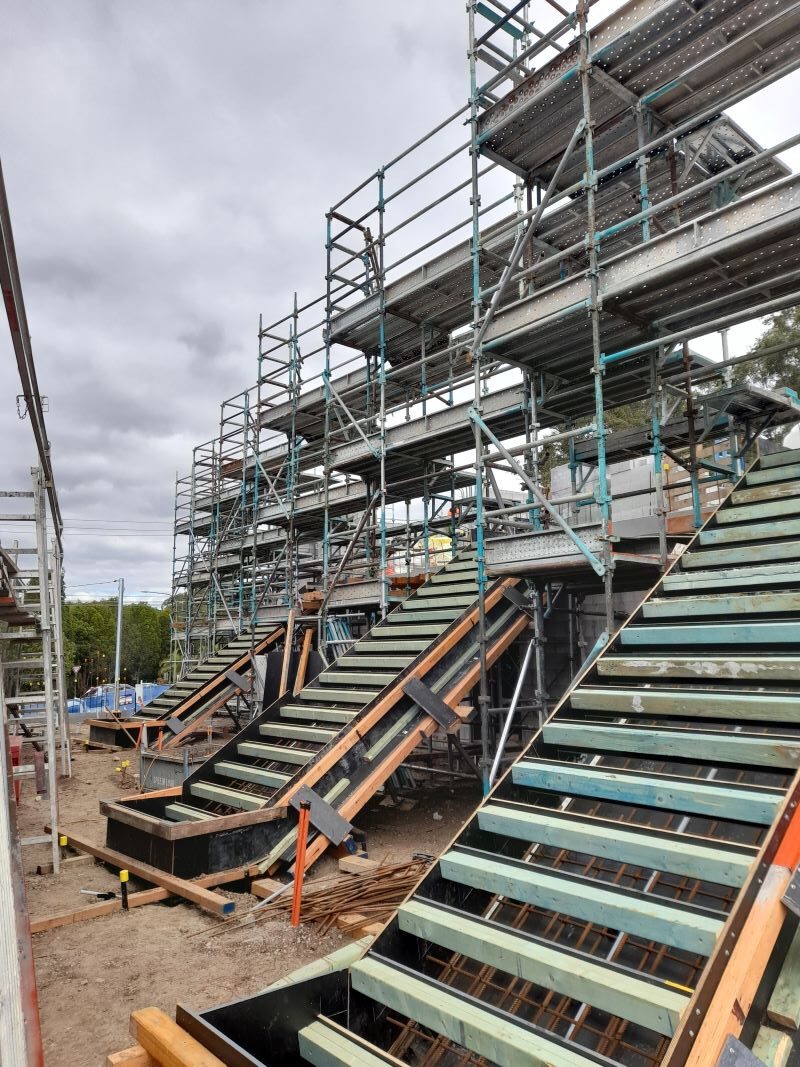 Steel Scaffolding
Our steel scaffolding caters for the various types of ground up scaffold required for all styles of new home builds. Scaffold is supplied and installed by CanDo.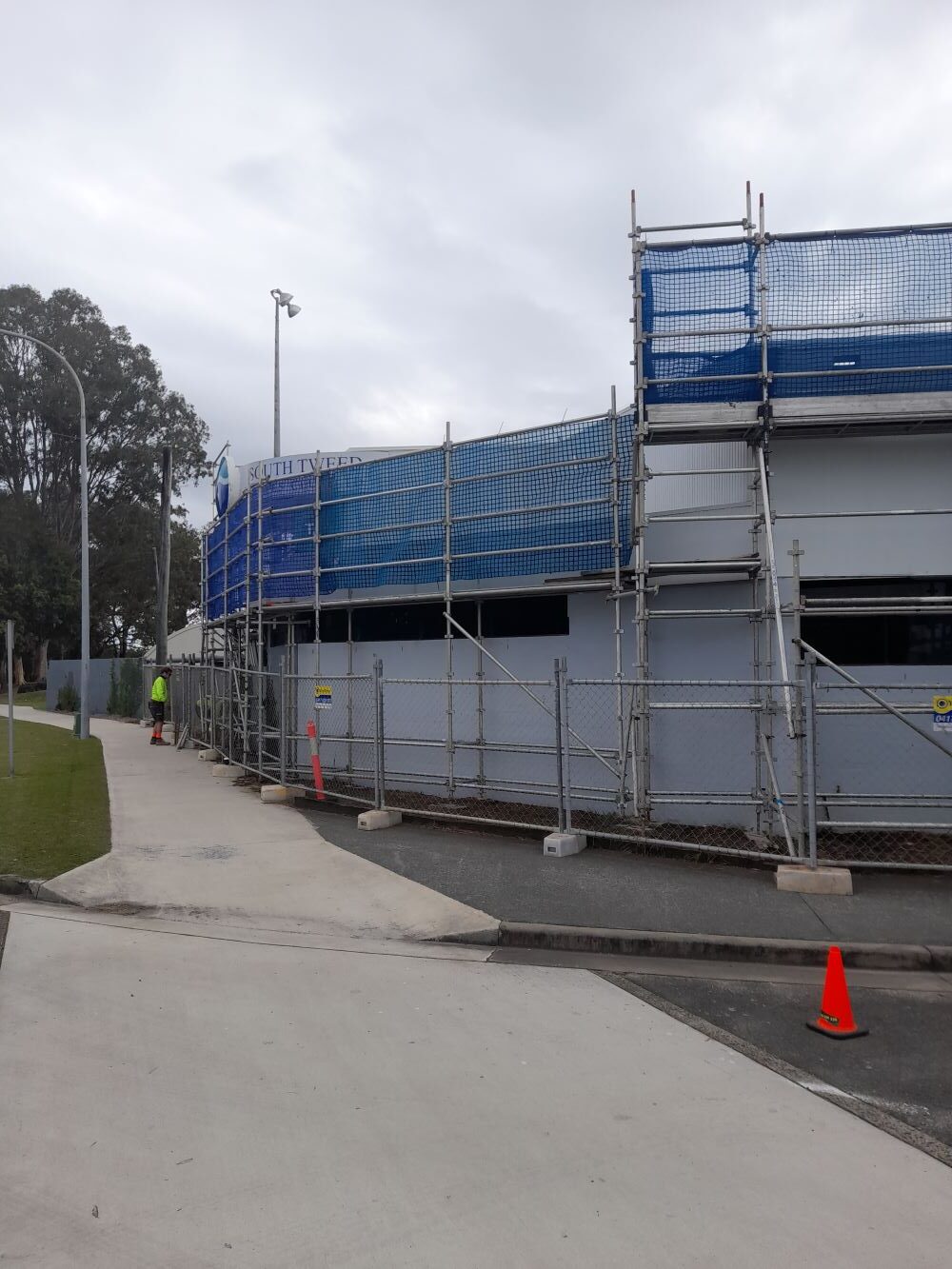 Light Weight Scaffolding
Light Weight Aluminium Scaffolding (Rated to 450 KG) compliments the range of scaffold installations that are supplied and installed by CanDo.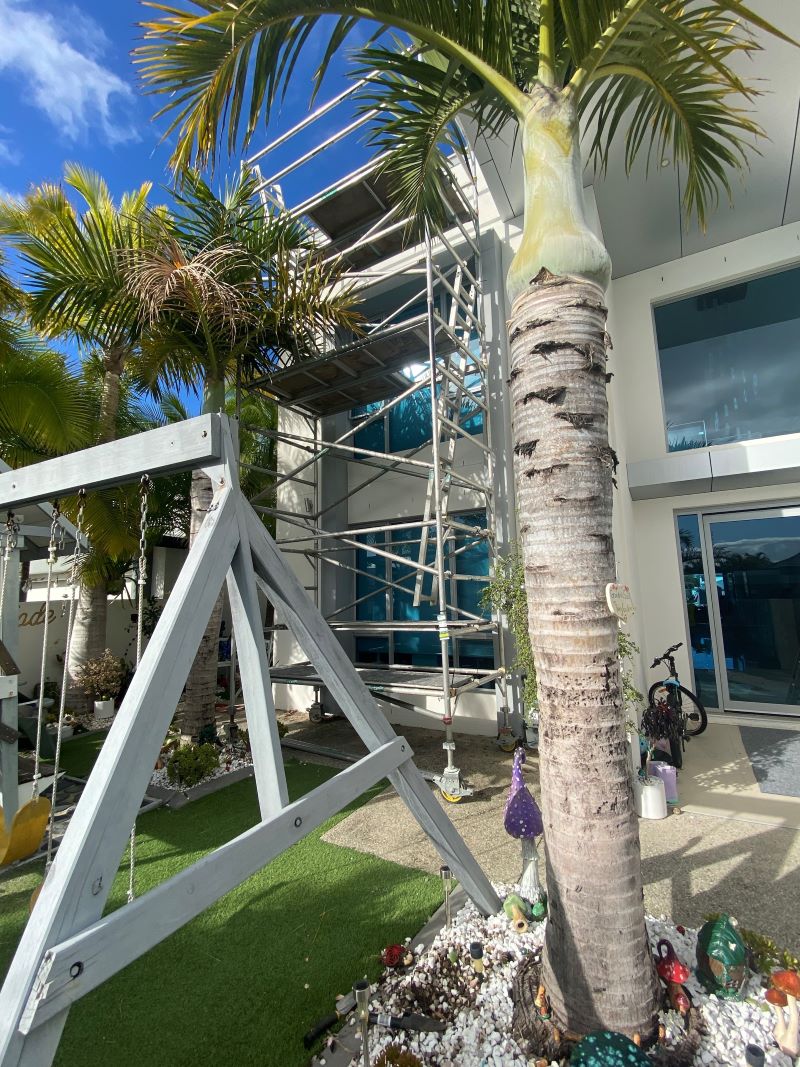 Mobile Scaffolding Hire
Our mobile towers provide a safe and stable working platform with a 225kg safe work load and are available as square or rectangular
towers.
Scaffolding & Safety Procedures
Like any good scaffolding company, CanDo takes pride in ensuring every scaffold is erected and maintained to the highest standards. We regularly test all our equipment to ensure its safety and compliance. Every job we do is audited and reported back to our office.

If you are planning to carry out any construction works on the Gold Coast, Brisbane, or northern NSW; the best way to manage the risks of working with scaffolding is by hiring the services of CanDo. We provide a comprehensive range of scaffolding solutions that will suit any residential or light commercial construction works.

We also provides consultation services to ensure that you get the best solution to your specific needs and to comply with the Work Place Health and Safety Regulations including proper Safety Equipment for Scaffolders.
Customer Testimonials & Reviews
GCHomess have been working with CanDo Scaffold for many years. We have always found their staff to be knowledgeable, the deliveries reliable and their products and services affordable. CanDo value customer service and go above and beyond to assist us in keeping our builds both safe and on track. We look forward to working with them for many more years to come.
Ron Nickel Roofing has a successful long term partnership with CanDo and continue to as they meet all our expectations on our projects. Our timelines for both the installation and dismantling are met and communication is always excellent.
Suzanne Cordwell
25/02/2021
We have used Can Do Scaffolding for many of our jobs, all staff, from Kellie and Elliott in the office to Willy and the boys onsite do a spectacular work. Once booked in, it's done. Can not fault this company at all, i will keep using for many years to come.
As a builder, I rely on a team of quality contractors and suppliers in the day to day operations of my business. Since first engaging with Kellie, Elliot and the entire team and Cando Scaffolding in 2019, they have been nothing short of fantastic. They provide highly professional services throughout their entire business including administration, pre-construction, onsite scaffolding and after sales service. I can't recommend them highly enough and thank them for their continued service.
Great service, these guys CanDo! Always helpful and accomodating!
Used these guys to install edge protection. Good service, friendly staff. Recommend them
Frequently Asked Questions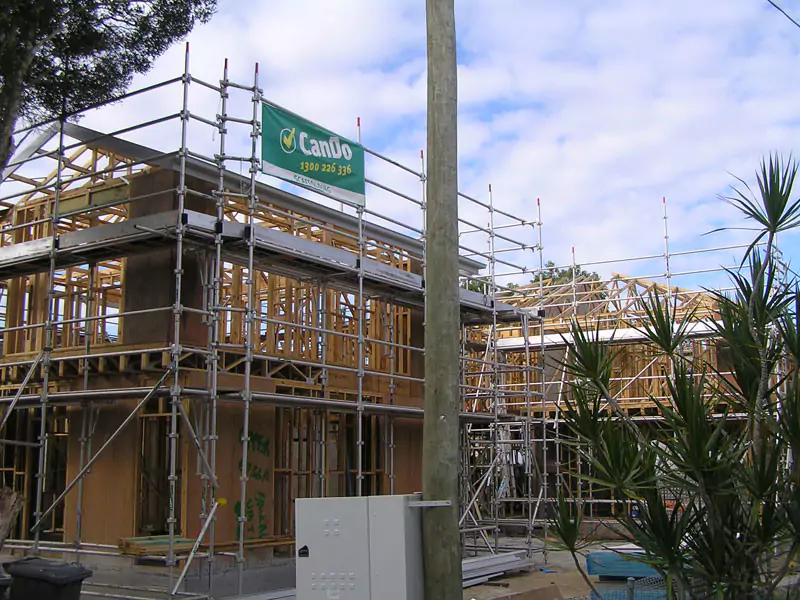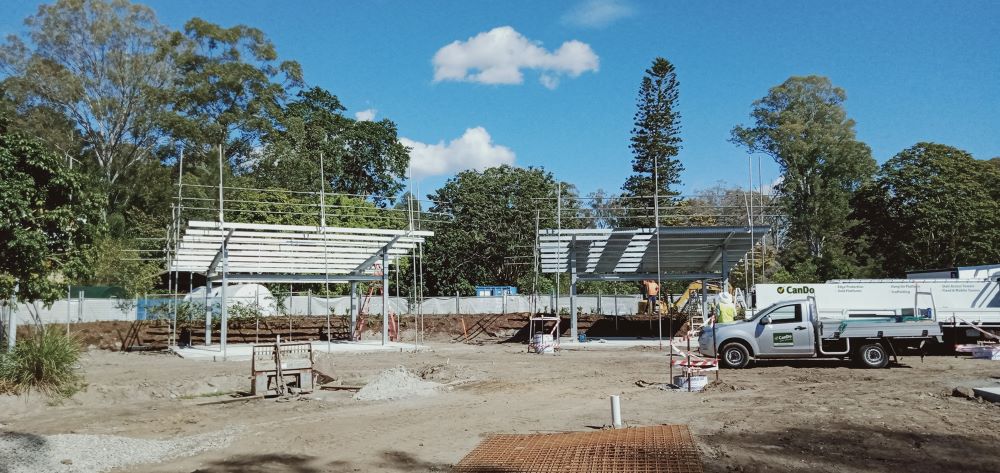 Your Best Choice for all Scaffolding Requirements
CanDo's Hang on Working Platform can be installed on a wide range of construction forms including timber frame, steel frame and concrete
tilt slab.

The unique system cantilevers off the building frame, eliminating the need for ground-up scaffolding.This creates significant cost savings when compared to full perimeter scaffolding.

The system has adjustable arm lengths allowing installation on buildings with eave widths up to 1500mm wide. It also provides a working deck up to 1125mm wide.
In the Gold Coast, Northern Rivers and Brisbane Regions
A roof edge protection system is a necessity whenever work is carried out on a roof structure or roof surface, or temporary access to a roof is needed. Because roof work involves movement elevated from ground level, the risk of falls are greater and can cause critical or even fatal injuries.

An edge protection system must be enabled at any unprotected edge of a work platform or scaffold platform, to prevent roof workers and materials from falling of the edge and provide safe access to ground workers. It's an essential height safety product to protect falls from roofs.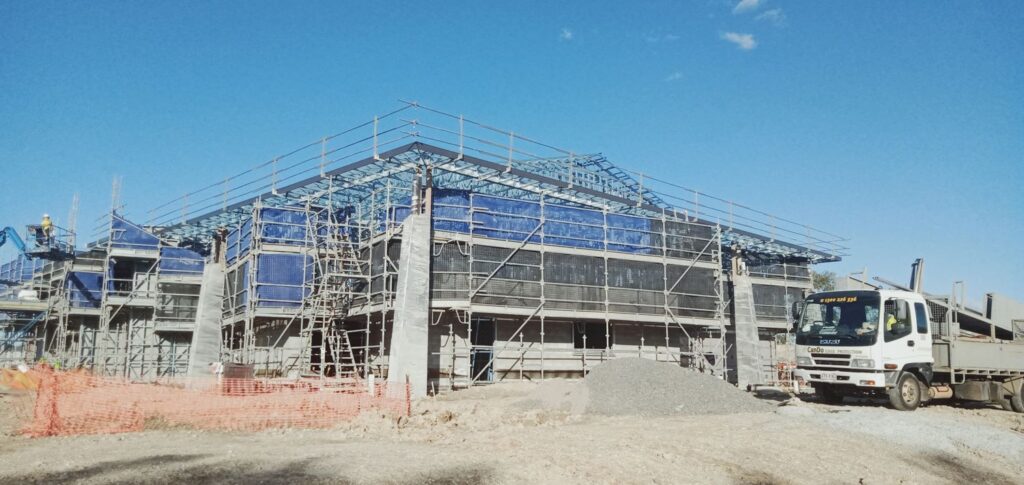 Our Partnerships