The Hang on System
Our Hang On Working Platform reduces labour and hire costs, while speeding up the overall construction process.

The unique system cantilevers off the building frame, eliminating the need for ground-up scaffolding.This creates significant cost savings when compared to full perimeter scaffolding.

Hang on scaffolding also leaves the ground around the building clear which enables safe access for other trades while the fascia, gutter and roofing are being installed.
The system has adjustable arm lengths allowing installation on buildings with eave widths up to 1500mm wide. It also provides a working deck up to 1125mm wide.

The braced system allows for installation of roof trusses off the hang on platform. This is due to the unique bracing system that is independent of the building frame and is self-supporting.
Our Scaffolding Service Includes:

Delivery to your Site

Assembly of Scaffolding

Pick Up & Removal
Get in touch to find out more about how CanDo Scaffolding can help!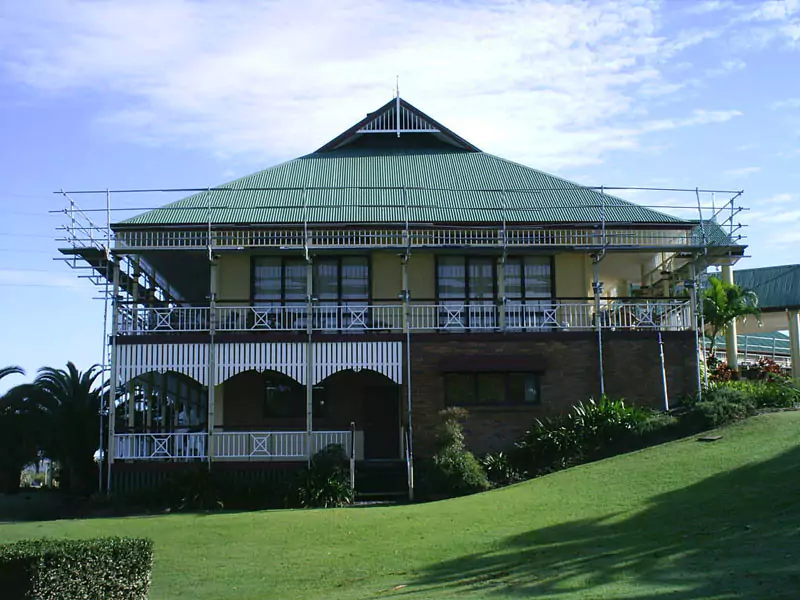 Benefits of this Domestic Platform System:
Always make sure you receive only the highest quality, compliant hang on platform possible for your project.
At Cando, when it comes to scaffolding, height safety and edge protection, we take pride in upholding industry standards and provide our clients with a scaffold product they can trust.
Get in touch to find out more about how CanDo Scaffolding can help!
Frequently Asked Questions
Contact Us
At CanDo we offer a site advisory service to ensure you receive a fixed quotation. We guarantee a Hang on working platform that is fit for the purpose of your specific job.

We offer hang on platforms and a wide range of scaffold hire and height access products in the greater Brisbane, Gold Coast and Northern Rivers regions.

Get in touch by calling 1300 226 336 or by emailing theguys@cando.com.au.