Mobile Scaffolding Towers For Hire
Mobile Scaffolding Hire Gold Coast & Brisbane
When you need to access heights across a large surface, aluminium mobile scaffolding is an excellent option to keep your staff safe and costs down.

Our mobile towers provide a safe and stable working platform with a 225kg safe work load and are available as square or rectangular towers.
Our mobile towers can be set up from 2 metres to 6 metres in height and are 1.3 metres wide and 2.5 metres in length.
Contact Us For Scaffold Tower Hire
The experienced team at CanDo will assess your work site and recommend the most appropriate mobile scaffolding solution.
If you're interested in hiring mobile scaffolding for your next project, get started by calling 1300 226 336 or by emailing theguys@cando.com.au
Get in touch to find out more about how CanDo Scaffolding can help!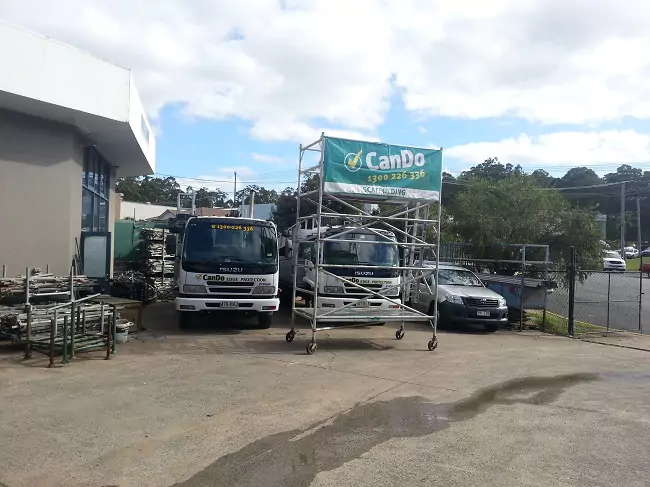 Aluminium Mobile Scaffolding Information
As with all our products, our Aluminium Scaffold Towers are manufactured to Australian Standards and registered with WorkSafe.
Get in touch to find out more about how CanDo Scaffolding can help!
What is Mobile Scaffolding?
Mobile scaffolding (also known as rolling scaffolding) is a form of temporary support platform on wheels that can be used for many different purposes.

Mobile scaffolds are usually found on construction sites when workers need to work at heights and/or constantly change their positioning. They are similar to a fixed scaffold tower, however the addition of wheels at the bottom means that the scaffold is able to be moved to a different location with ease.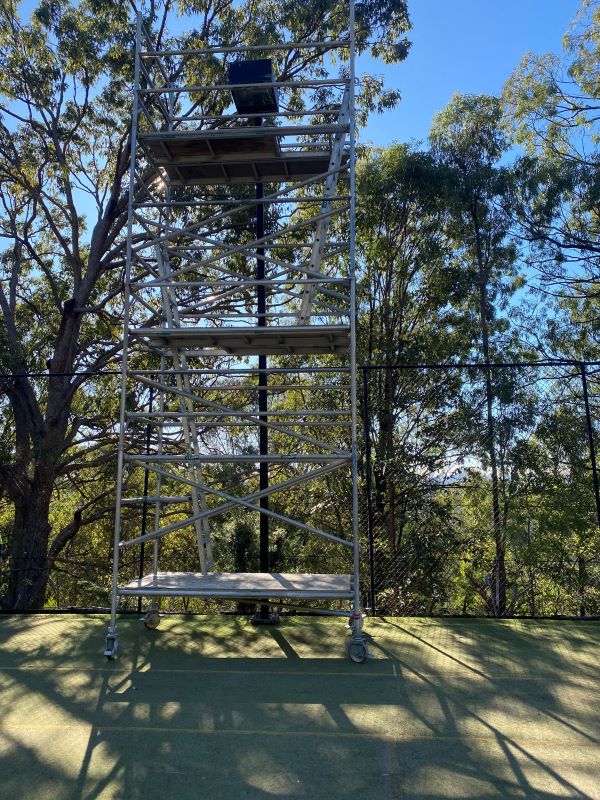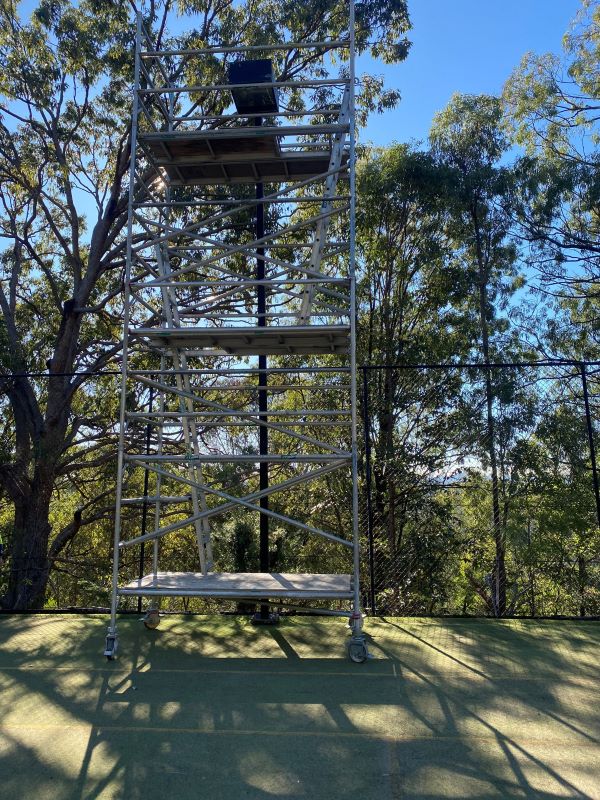 Get in touch to find out more about how CanDo Scaffolding can help!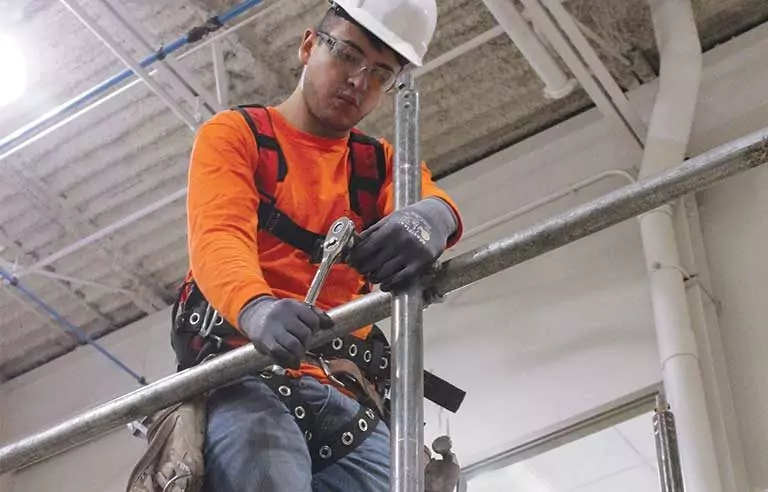 Applications
Aluminium mobile scaffolds can be used for a multitude of different jobs such as:
Get in touch to find out more about how CanDo Scaffolding can help!
Advantages of using Rolling Scaffolding
Portable
These aluminium structures are easy to move. Mobile scaffolds run on wheels or casters which makes them easy to roll from one location to another with a simple pull or push. If you need to free up more space at the end of the work day, dismantling a mobile scaffold is fast and simple.

Safe & Convenient
Mobile scaffolds are far safer and more convenient than their traditional scaffolding predecessors. Mobile scaffold platforms are guarded with safety railings to reduce the chance of a worker falling off. It also takes very little effort to raise or lower a platform which makes this type of scaffolding a great option for renovations, DIY projects and tradesmen.

Extra Room to Move
Mobile scaffolding have much more flat space than traditional scaffolds. This allows workers to freely move around and provides more room for tools / materials on the platform. This creates a safer and more efficient environment for workers.

Lightweight
Manufactured from aluminium, mobile scaffolding is extremely sturdy and lightweight. This makes it easy to move the platforms around which lowers the risk of accidents or injuries occurring on the work site.

At CanDo we offer a site advisory service to ensure that our clients receive a fixed quotation for a tower that fits the purpose of their specific job.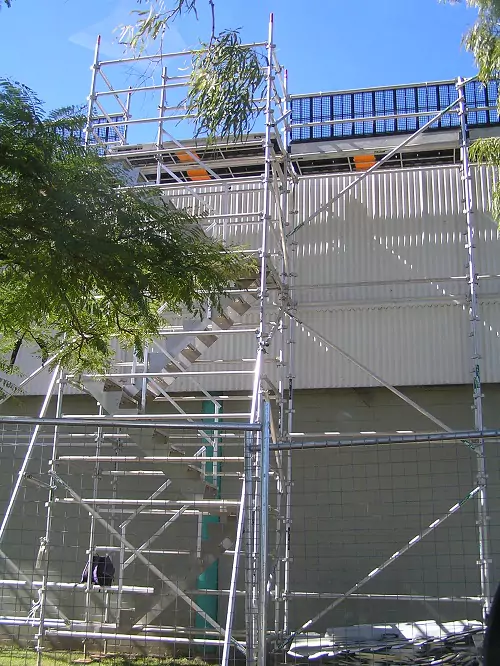 Frequently Asked Questions